The New River Valley is the community we and many of our members call home. It is important to the NRVHBA to give back. In fact, it is our part of our mission. The NRVHBA gives back to the community through initiatives including, but not limited to:
Scholarships for graduating high school students who are pursuing secondary education in the construction industry at Virginia's Colleges, Trade Schools and within Working Internships. Learn more here.
Charitable donations and activities with partnering organizations throughout the NRV.
Our workforce development committee, which is actively working with partnering organizations and the area's public and post-secondary schools to further trades education and construction career awareness
And more!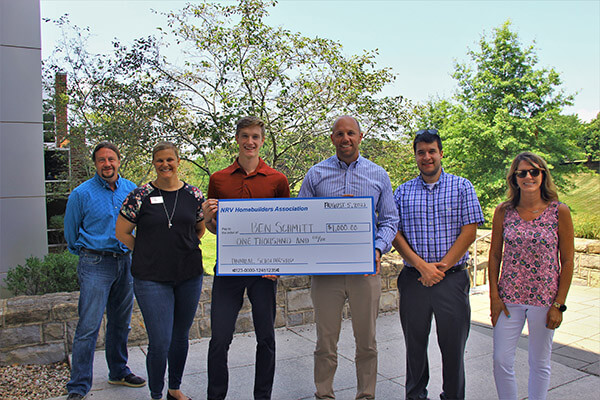 Community involvement and support is a key part of ensuring student success, especially when it comes to success after graduation as those students move into the workforce. One group recently made a donation to help the Pulaski County High School Career and Technical Education Center (CTE) achieve several goals and better prepare several students for life after high school.
New River Valley Home Builders Association